What are Smart Goals?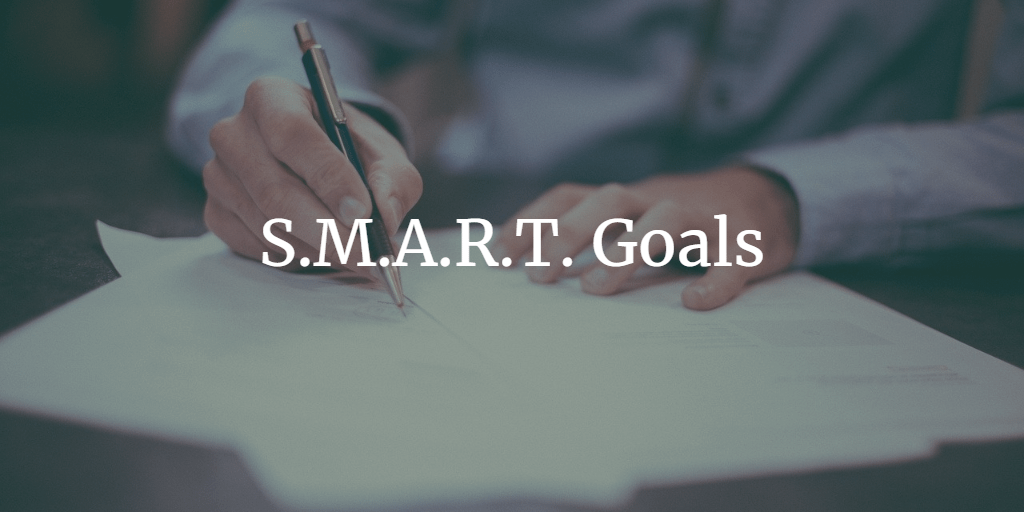 S.M.A.R.T. Goals are defined as Specific, Measurable, Attainable, Relevant, and Time-Based. Smart goals are short-term objectives that help focus your efforts. Goals that are "smart" are more effective and tend to deliver a more powerful result. Start using smart goals today for higher performance.
The S.M.A.R.T. Goals Acronym
Creating goals that are Specific, Measurable, Attainable, Relevant, and Time-Based builds a foundation for success. This forces you to think about the action items and process of exactly how to achieve the goal. When you frequently measure progress and monitor clear checkpoints, you can achieve nearly any goal.
You should start using smart goals in every aspect of your life. For those of you who are students, smart goals can be used for everything from getting better grades to making the honor roll. You can separate yourself from your peers by setting smart goals and holding yourself accountable for achieving them.
How Do You Write a Smart Goal for Students?
Specific: Clear, vivid, and enumerated.
Measurable: System to track progress.
Attainable: Daily actions to achieve the goal.
Relevant: In alignment with the desired goal.
Time-Based: Written dates MM-DD-YYYY, not "60 Days"
Start writing smart goals today. Your future self will thank you for it! You can start writing smart goals by first brainstorming what you want to accomplish. Second, identify the end result you are looking to achieve.
Next, write down the vivid details of what it looks like to accomplish that goal with measurable checkpoints along the way. Be sure these checkpoints have written dates, they are realistic and hold yourself accountable at each checkpoint. Take action daily to move towards your goals.
What Are Good Examples of Smart Goals?
Here is a good smart goal example for students: "I will study for 45 minutes every weekday at 7 pm, complete one practice quiz each Saturday at 5 pm, and attend TA sessions every week on Mondays and Wednesdays. As a result, I will get an "A" in English by May 15th, 2022".
Being clear and specific with your goals is half the battle. Next, you should incorporate written deadlines. These could be recurring times on the exact day of the week, or a written date such as May 15th, 2022. This should pave the path to the end result being achieved by a particular date. Holding yourself accountable at each checkpoint along the way is the key to achieving smart goals.
Smart Goal Examples for Students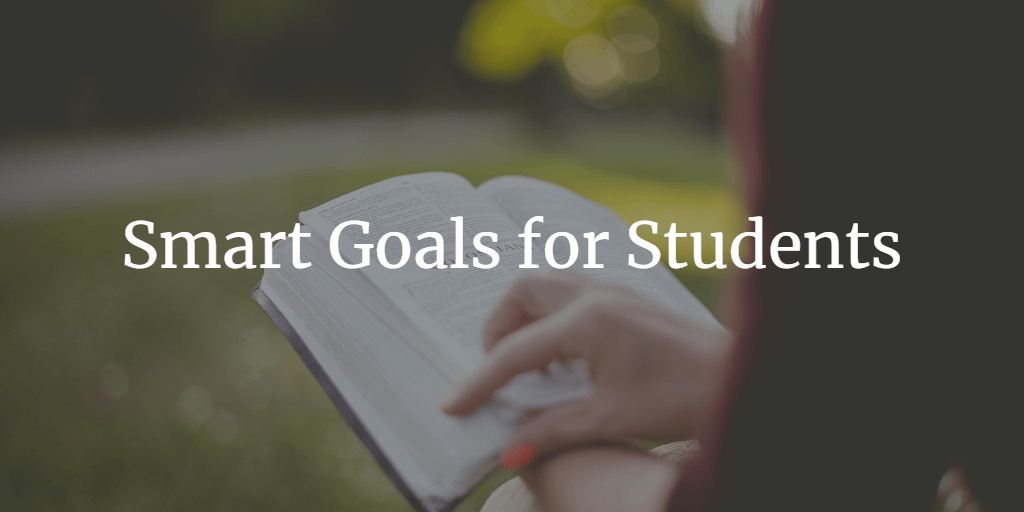 The best examples of smart goals for students outline when, how much, how, and the action steps to get there. These should include the result, clear deadlines, the necessary steps, and the method for measuring progress.
We are going to cover several examples of smart goals for students, and then you can repurpose these goals to suit your own personal needs. Smart goals are most effective when they are tailored to your specific situation.
Academic Smart Goals Examples for Students
Specific: Increase My Math Grade by 7 Points
Measurable: Study at 7 pm on Weekdays and Track Every Quiz Grade
Attainable: 5 Points Higher on Every Quiz
Relevant: Attend TA Sessions on Mondays and Wednesdays for Math
Time-Based: 93 in Math by May 15th, 2022
What are the 5 Smart Goals Examples?
Read 20 Pages Every Day at 5 pm
Arrive 5 Minutes Early Every Day
Increase GPA to 3.8 by May 15th, 2022
Attend Study Group on Tuesdays and Thursdays
SAT Score in the 90th Percentile by December 15, 2023
Students Smart Goals Examples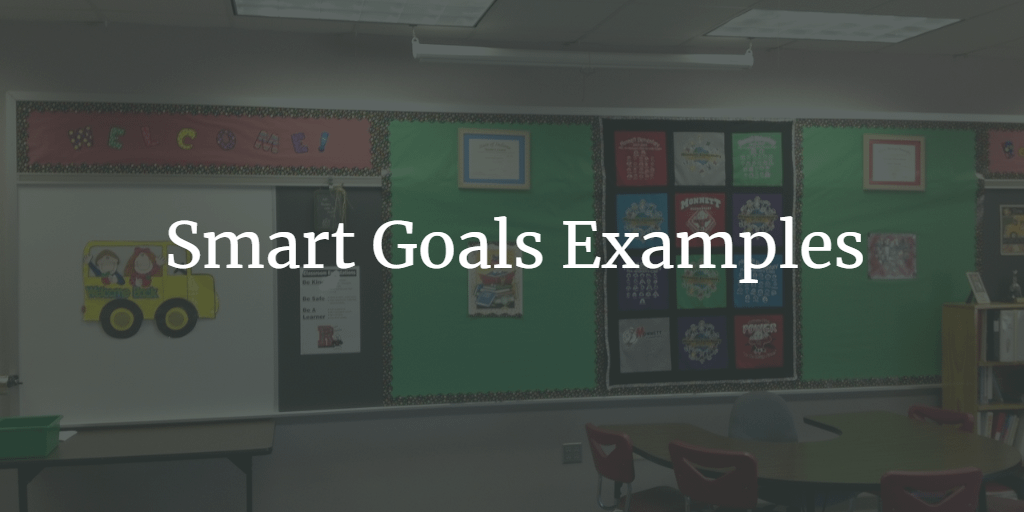 Be specific about what exactly you want to achieve. Measure your progress at set intervals. Ensure your goals are attainable and relevant. Most importantly, write down the exact dates and times these should be accomplished. Don't write "in 60 days", you should write the exact calendar date and periodic checkpoints along the way.
Smart Goal Examples for Middle School Students
A Smart Goal for a Middle School Student is to raise my science grade from 88 to 93 by May 22nd, 2022. I will raise my science grade by reading 15 pages every weekday at 7 pm, studying with 3 classmates on Saturday at 5 pm, and arriving at school 30 minutes early to ask my science teacher any unanswered questions.
This would be a great example of a smart goal for a middle school student since it is specific about the goal. There is a measurable way to track progress. This is attainable and also relevant to the overall goal. Lastly, it has exact checkpoints and a major time-based deadline to complete the smart goal.
Smart Goal Examples for High School Students
A Smart Goal Example for a High School Student is to score a 32 or higher on the ACT test before December 15, 2022. I will achieve this score by taking 1 practice test every week at 5 pm on Saturday, studying 45 minutes every weekday at 6:30 am before class, and attending weekly ACT prep classes on Thursdays at 5:30 pm.
Another great example of a smart goal and this time for a high school student. They are specific with their goals oriented around one of the college admission tests. It is measurable and attainable. This is clearly relevant to the task based on the actions outlined. Most importantly, it describes the exact action items, when to complete the tasks, and also a deadline for the overarching goals too.
Smart Goal Examples for College Students
A Smart Goal Example for a College Student is to apply, interview, and select a company to work for by the end of my first semester (ie. 12/15/22) during my senior year of college. I will apply to 15 companies, interview for 8, and receive at least 3 hire offers. I will perform thorough research on each companies history, core values, and culture. Lastly, I will select one company by 12/15/22 and accept the hiring offer to start 7 days after graduation.
Here is an excellent example of a smart goal for a college student looking to select a company to work for after their senior year in college. This goal is specific and ensures it's attainable for a college student. It has a clear deadline, specific actions to complete these goals, and clearly defined the action steps in the process. It outlines how to measure each step, the action steps along the process, relevant, and clearly defines the roadmap to the destination.
Quotes about Examples of Smart Goals for Students
"People are not lazy. They simply have impotent goals—that is, goals that do not inspire them."
"The victory of success is half won when one gains the habit of setting goals and achieving them."
"If you don't know where you are going, you will probably end up somewhere else."
"If you aim at nothing, you will hit it every time."
"Obstacles are those frightful things you see when you take your eyes off your goal."
I truly wish you the ultimate level of success in all your academic endeavors. These smart goals should help you set clearly defined goals, that are measurable, attainable, and with a concrete timeline. Smart goals are the foundation to achieve anything you want in life, and it's best to start at a younger age while you're in school. If you found any value in this article, please leave a comment below. Your kind words make it worth my time to write these articles. I look forward to hearing from you soon.
Make Today Count!